Mobile app for Travel and Hospitality
Space Needle
Services
UI/UX Design
Motion Design
Visually Breathtaking.
For the first time in half a century, the Space Needle has been totally transformed to take your visit to the next level — and beyond.
The Space Needle is one of the most recognizable landmarks in the world and is a treasured Seattle icon. Built for the 1962 World's Fair — the Century 21 Exposition whose theme was "The Age of Space" — the tower's futuristic design was inspired by the idea that the fair needed a structure to symbolize humanity's Space Age aspirations.
Challenge Do a Little More.
Our first step working on this application was meeting with the Space Needle team in Seattle. We knew that they wanted to improve the existing app and make it more "location oriented" as well as make the UI more visually engaging and appealing.
We prepped for the meeting and created a small clickable prototype in Principle to showcase general ideas and interactions.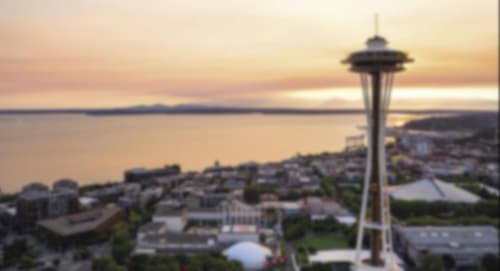 Goal Improving the Digital Experience.
To add new features to an existing mobile app, providing a complementary digital experiences to the newly remodeled space. This helps visitors discover, interact, maximize their time, and share the various experiences available during their Space Needle visit.
Validating ideas 3 Paradigms to Test.
During our work improving user experience, we mapped out 3 central paradigms.
First Paradigm Location Orientation.
Providing the user with information about Space Needle and the experiences related to its location on the Space Needle map.
Second Paradigm Content Orientation.
Steering focus to Space Needle content as well as adding some interactivity with the ability to share pictures inside the app and see what other people are doing.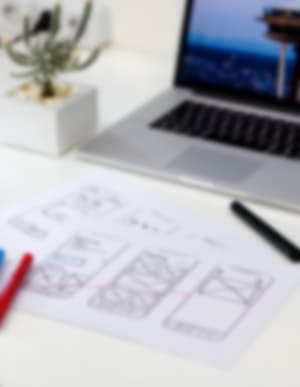 Third Paradigm Experience Orientation.
The central theme is the experience that the user can get at Space Needle such as: a photo taken by professional photographers, selfie cameras, AR, and Zoomie.
User Testing Talk to Users.
During our visit to Space Needle, we took a detailed view of what people do during their visits to Space Needle and when they were using the former application. We talked to visitors in line, asked about their experiences. We observed that people spent about 5-15 min in kiosks waiting for their photos and about 30% of them didn't know how and where to use the experiences on offer at Space Needle.
Afterward, we concluded that the most important element Space Needles' visitors were prioritizing was their photos and videos that they could receive via mobile application.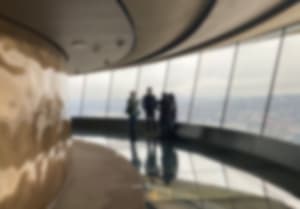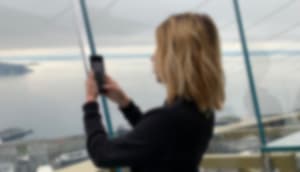 Solution Experience is Everything.
We emphasized Space Needle's prime key experiences gave visitors the ability to launch their experiences using a mobile app instead of a paper ticket.
We also made the user's photos and videos accessible in just seconds in an application gallery eliminating the need to wait in line to get them from a kiosk.
Results Your Awesome Pictures in Seconds.
As a result, the amount of time it requires to receive photos taken by users decreased from 10-15 min to several seconds..
In addition, 20% more users started using the new app within a month of the launch. New data and results have helped us plan out features and priorities for the 2nd version of the Space Needle mobile app.
Let's Start Creating Something Special!